We all need dessert. It's as simple as that. Punjab is known for it's rich culture, heritage, food, music, and history. So it is no shock that we have amazing desserts to fluff up with this winter. Here are my top 7 authentic Punjabi desserts for winter.
Are there more authentic Punjabi winter desserts? Of course there are. These are just my go to 7 authentic Punjabi desserts for winter. With the number of varying influences that have gone through northern India, winter means eating anything from a banana bread, to a sponge cake, to fruitcakes and traditional Punjabi desserts. When it comes to dessert I'm not sure there is a wrong answer. Whether you prefer light and airy or rich and decadent, it's all good. I say that but then the inner rant of dense gooey shit cakes called desserts start to well up in my head. And I swear it's nearly more than I can take.
Phew, avoided that rant with a bit of cookies an cream ice cream topped with panjiri and all was right with the world again! Oh did I mention that one of my favorite things to do is mix old and new? I love to take traditional Punjabi dishes and flavors and refresh them. Whether that's finding new uses for traditional desserts like panjiri in parfaits or on ice cream. Or creating new fusion recipes like gingerbread spiced cookies with a rum glaze by fusing traditional gingerbread with cardamom, coriander, and pepper, to create something wholly new and exciting. Or at least I think it's wildly exciting.
Now instead of wasting more of your time by rambling on and on about the fog rolling through the wheat fields and us huddling under horrifically itchy wool blankets, drinking tea that can only be described as boiling like a rash with acetone on it, except probably not as icky. Eating bread pakoras and talking about retiring somewhere without extradition and a lot of sun. Or worse the bloggers that want to paint you a picture with their limited vocabulary and poor use of a thesaurus. I shall move on to the main event – the recipes! Eat, drink, and make merry!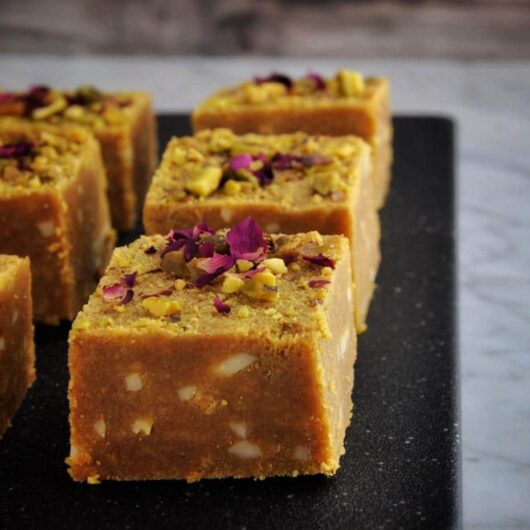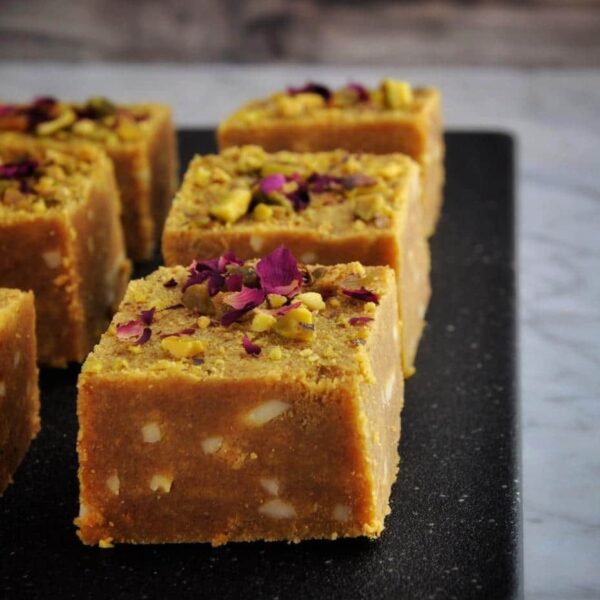 This barfi is sweet, nutty, and great with a coffee or tea.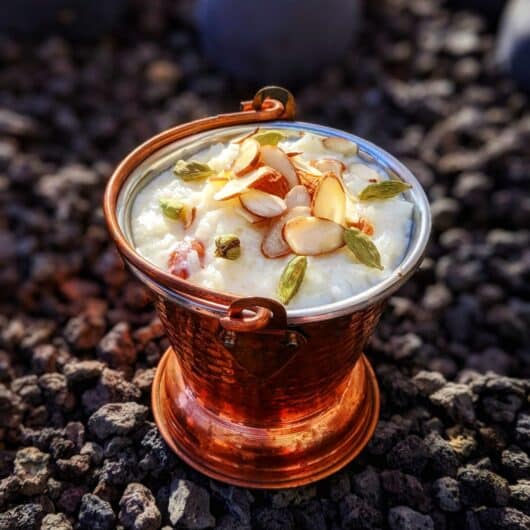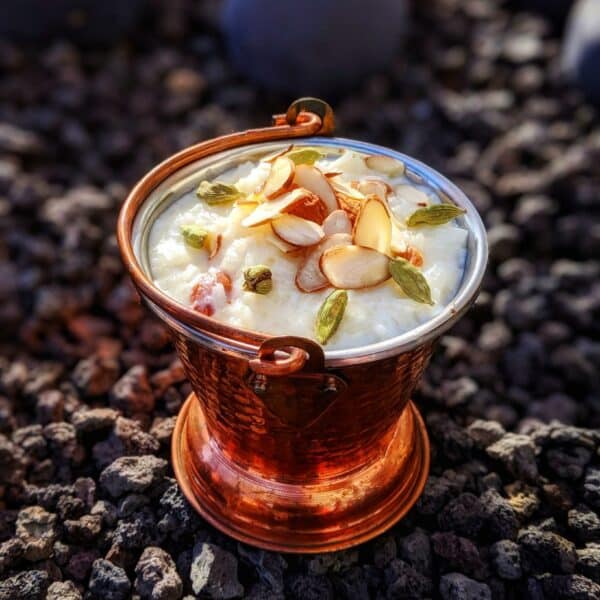 Sweet creamy kheer is the best version of rice pudding there ever could be.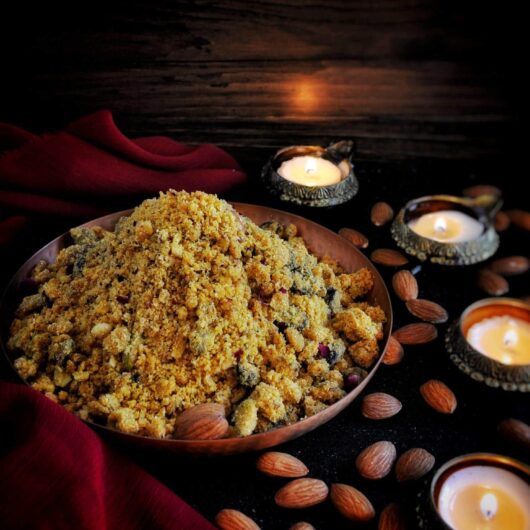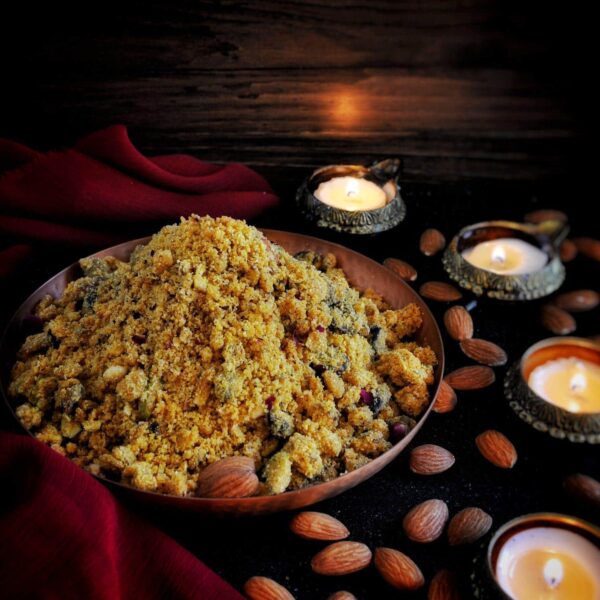 Roasted gram flour, butter, sugar, cardamom and nuts. The perfect winter dessert to keep you going.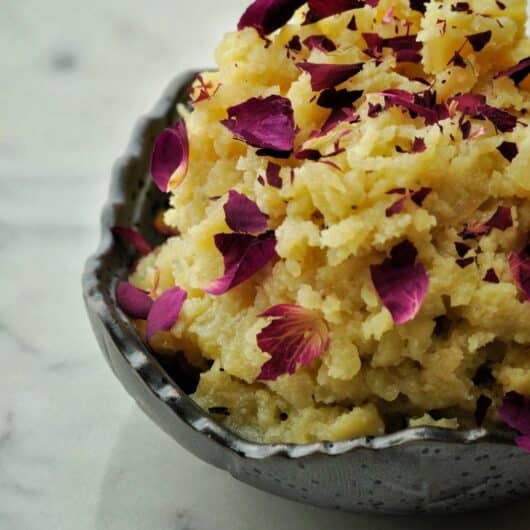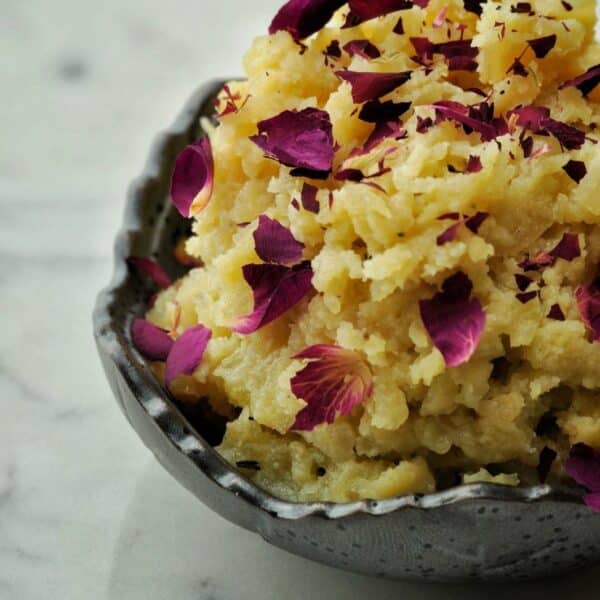 Sweet creamy lauki halwa is the best thing to come of opo or any squash.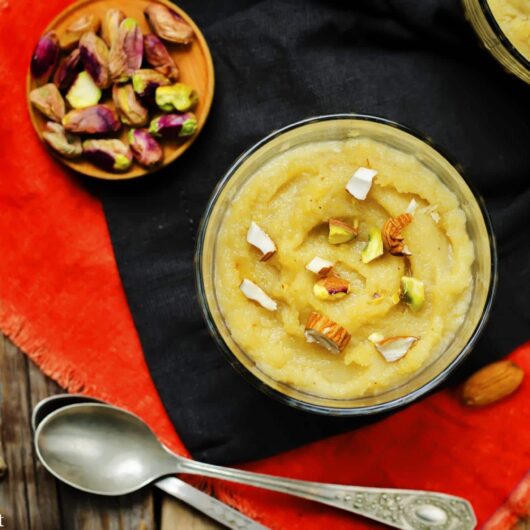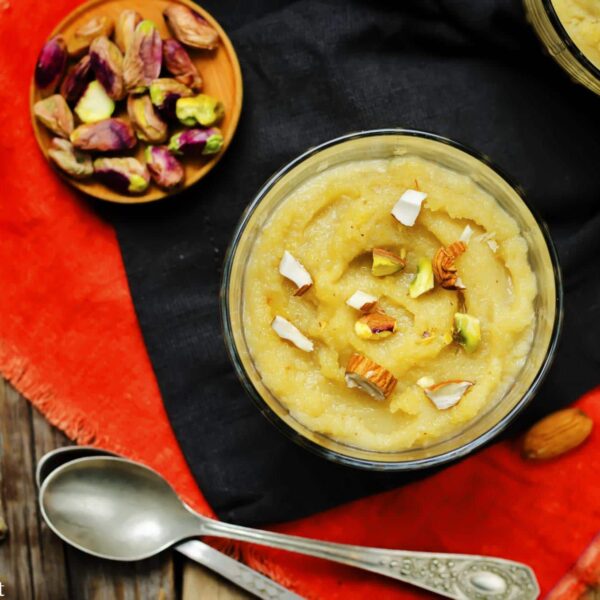 Fast, delicious, and perfect hot or cold. Atte da halwa is quintessentially Punjabi, at it's core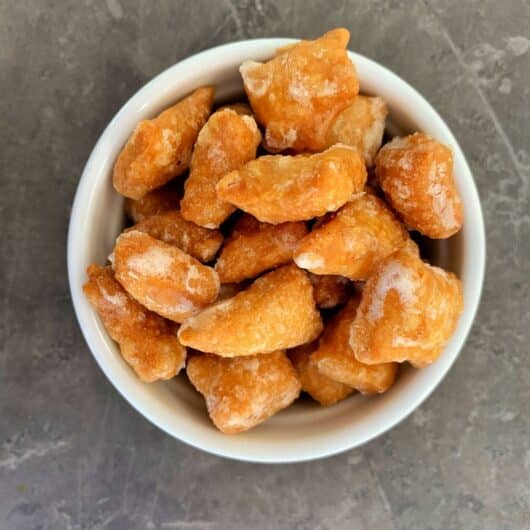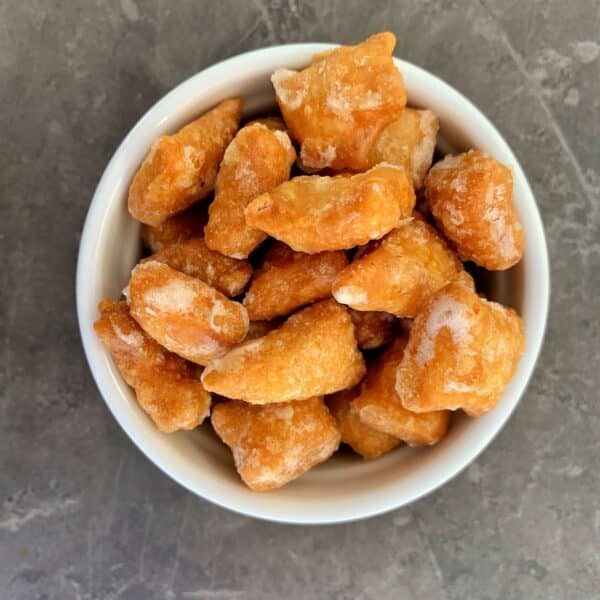 It's fried dough in a sugar syrup. Do you really need to hear more than that?!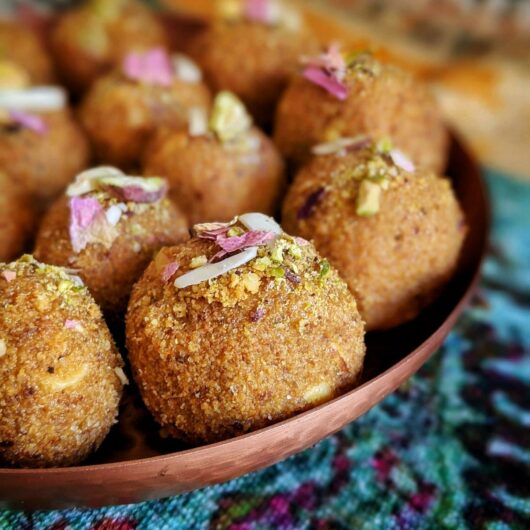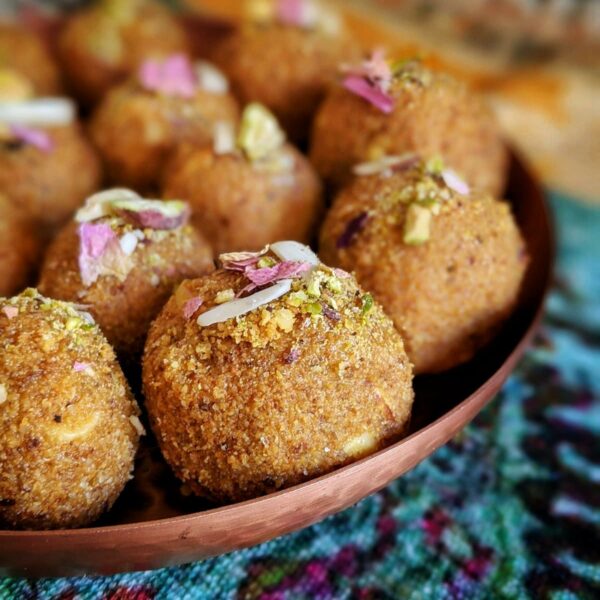 The real ladoo, as a real Punjabi would tell you. Not that weird toxic yellow business.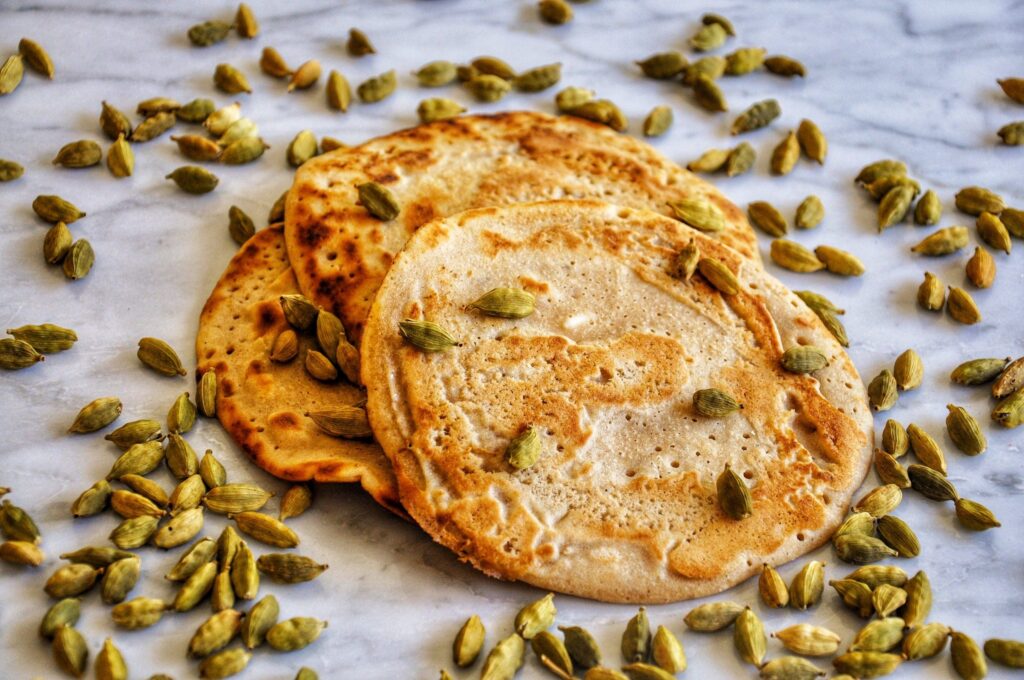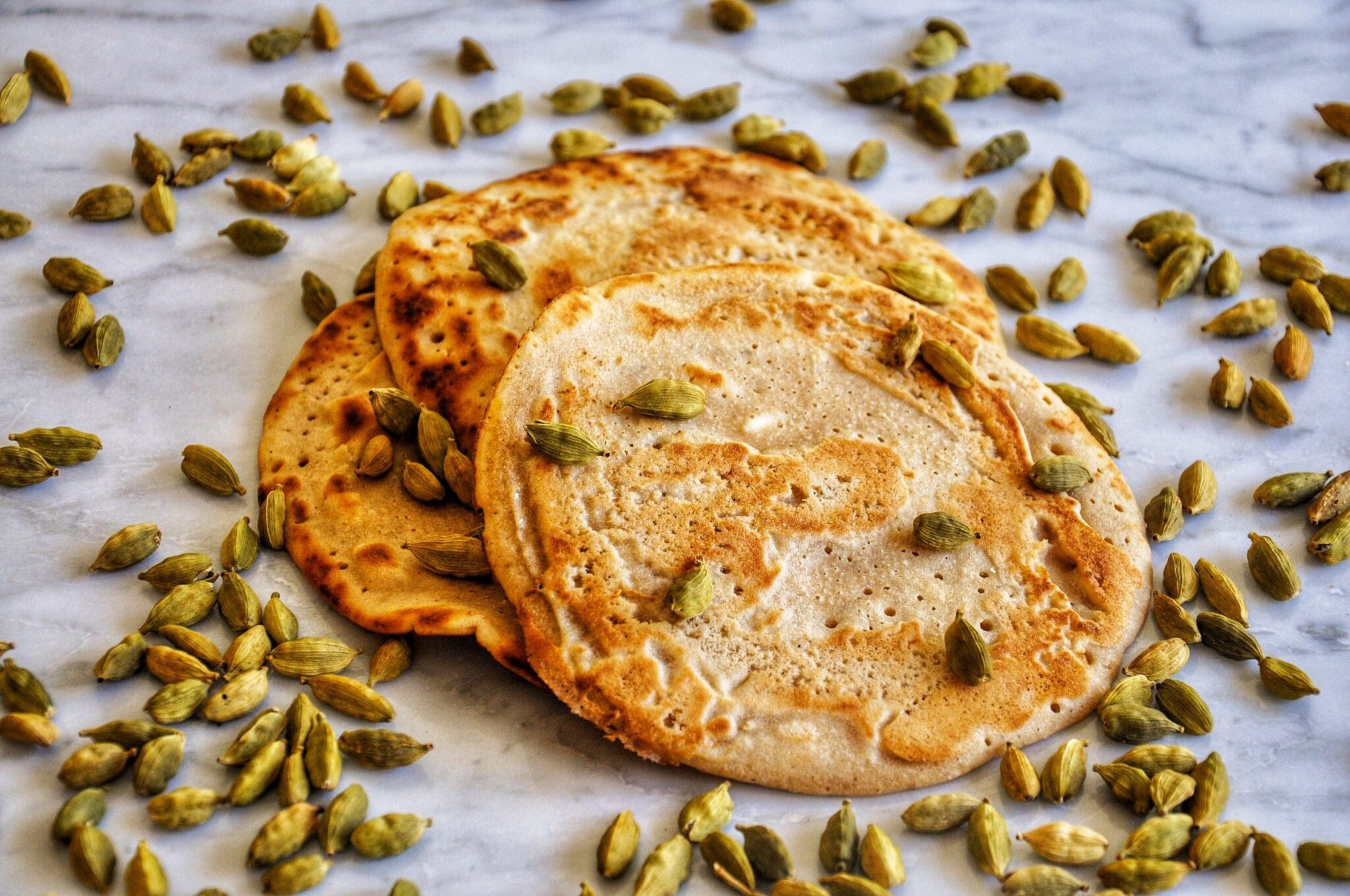 Our #1 recipe and for good reason. Mitha puda is fast, so easy, and a better version of an American pancake.