Diwali is a time to feast and celebrate the year to come. And what better way to do that than making and sharing your favorite Diwali snacks.
There's finally a chill in the air, the smell of delicious treats being cooked wafting through the streets, and a sense of cheer. Diwali is a time to visit loads of friends and family and rejoice for the coming year. To shun the darkness and welcome the light. Clean out the cobwebs, proverbial and real, and plan for greater successes. Growing up it was a time of running into the kitchen nearly hourly to see and steal all of the Diwali snacks being made.
This year, as with many years, we need to focus on how to better ourselves and the world around us. It is a time to reflect on how we as individuals can affect change. By voting, volunteering, donating, and by simply being kind, we can make ripples in he pond.
When you think about India and the food don't fall into the trap of thinking it's naan and curry. There is so many lovely fruits, veggies, meats, and breads to choose from. And as I always say, each region brings with it a new style and bounty. In many parts of India, Diwali is a vegetarian affair. Luckily, in Punjab, there is meat and alcohol, being partaken in large quantities. With that said, here are a few of our most favorite Diwali snacks. Easy to make, always delicious, and family friendly.
Need more ideas for what to feast on? Check out our Diwali ideas.
Diwali Snacks: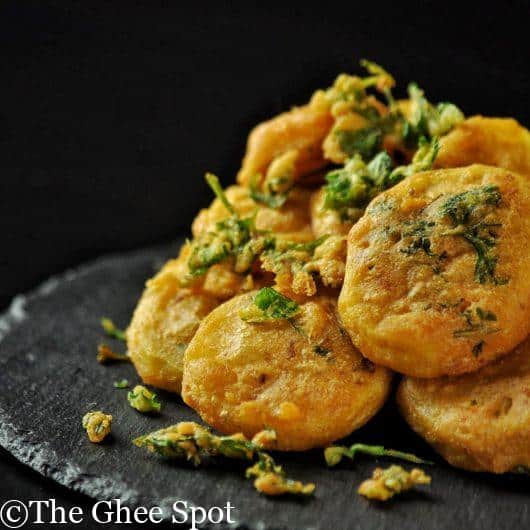 Potato fritters. Is there a better snack? I think not!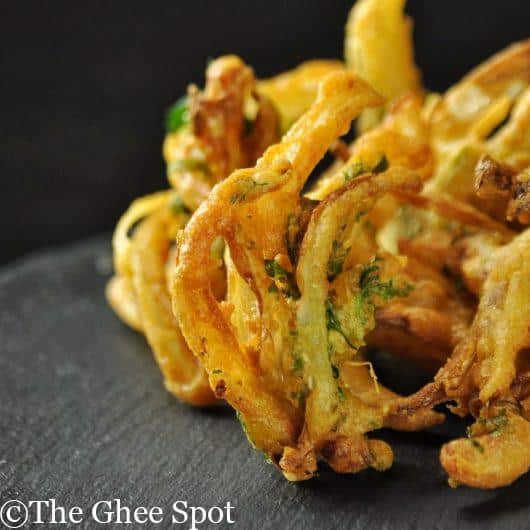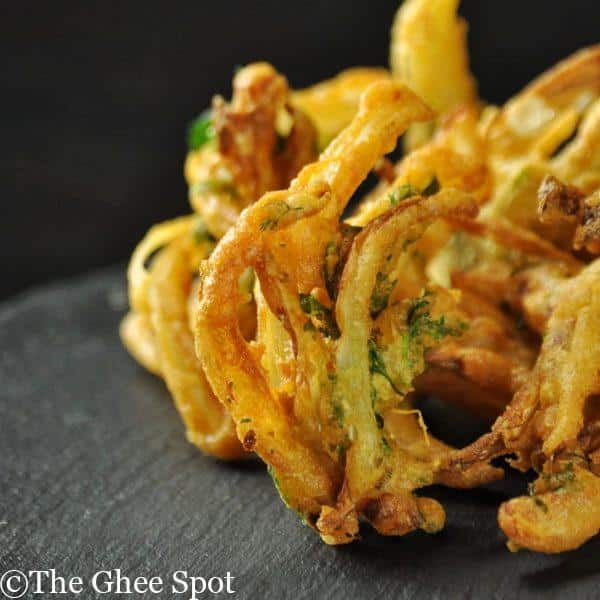 Onion fritters. Is there a better snack for breakfast, tea time, or pre dinner? I think not!
Crunchy papdi is perfect for a snack, side for tea, or the base of chaat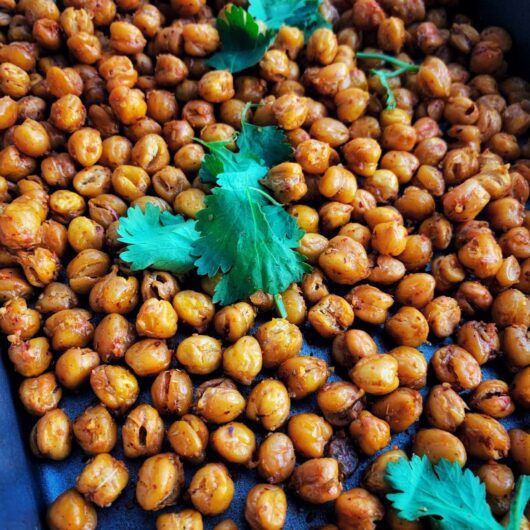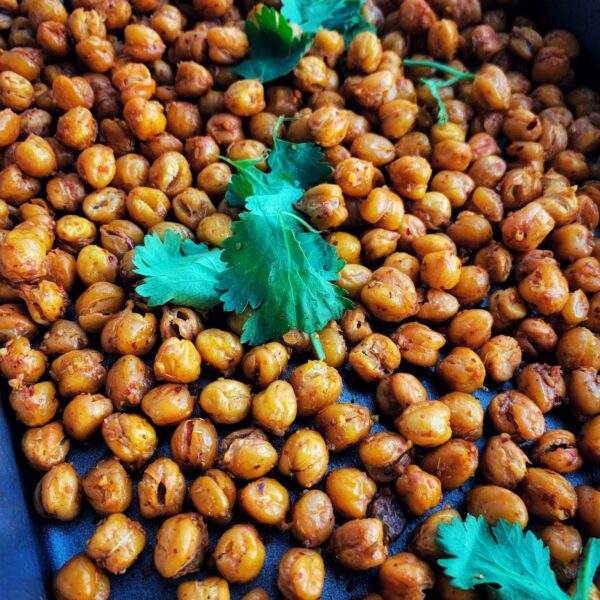 Spiced and roasted garbanzo beans, the perfect nibble for cocktails.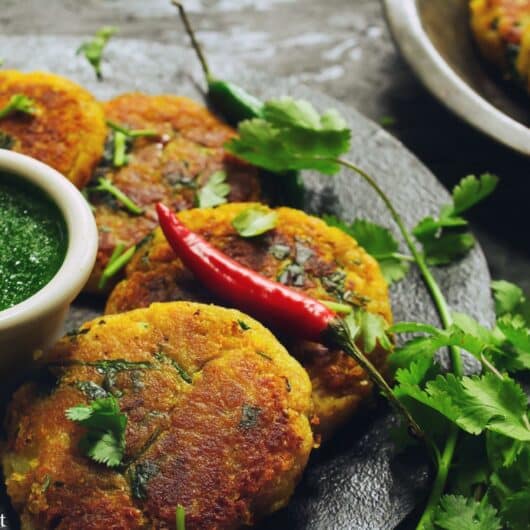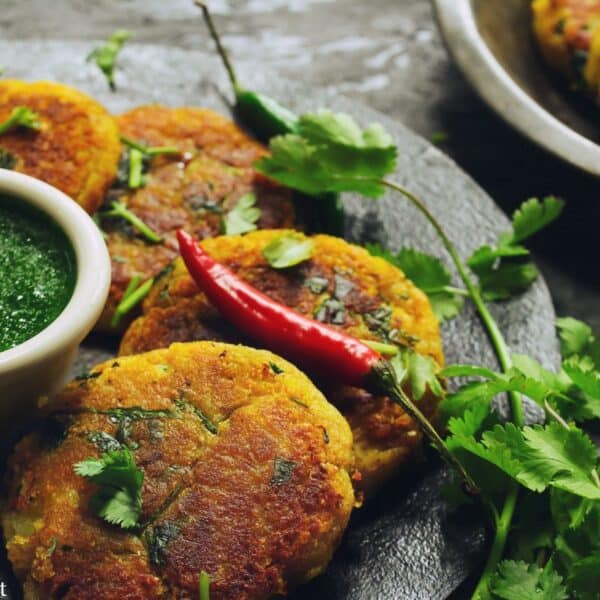 Crispy spiced potato patties are delicious! Perfect as a midday snack or the filling in a sandwich.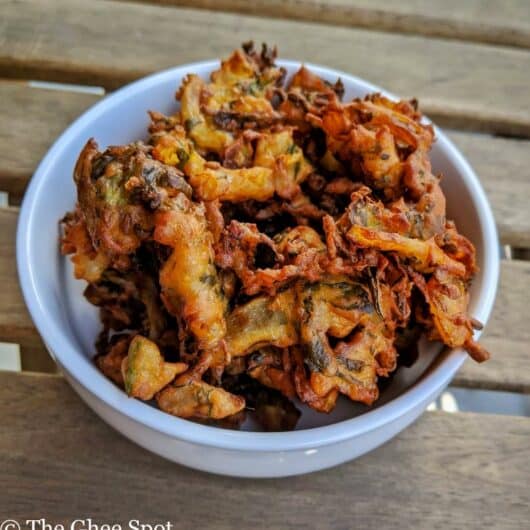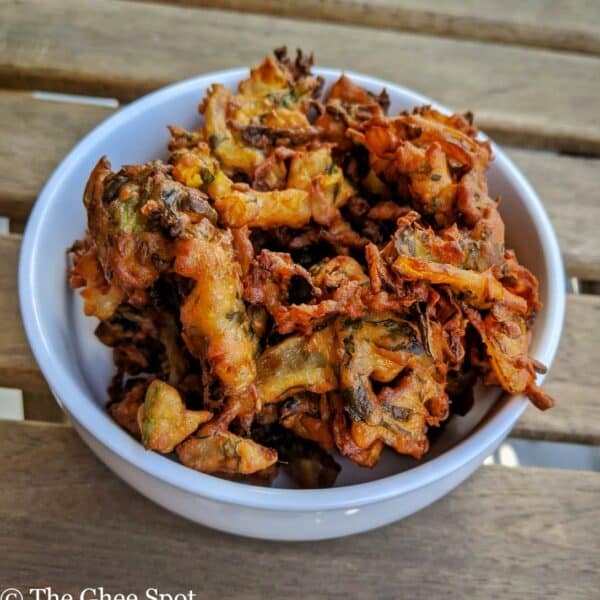 Crisp fenugreek fritters are perfect for kadhi or a snack.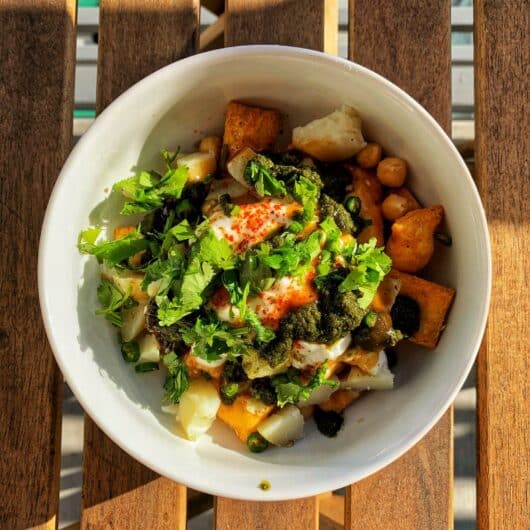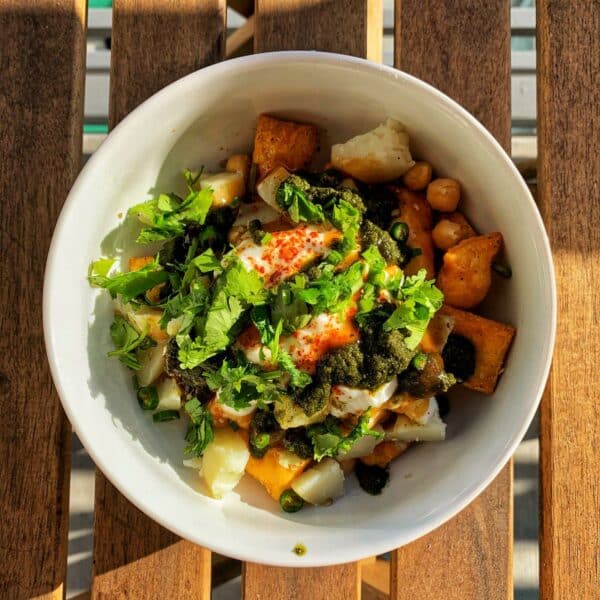 Crunchy, spicy, savory, and delicious. This is the perfect snack or appetizer.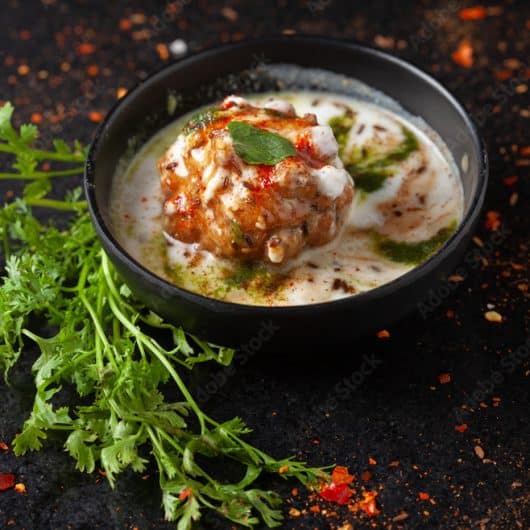 Delicious bready bhallas in creamy yogurt, garnished with spices and delicious chutneys. Heaven in a bowl and the perfect appetizer or even a side to dinner.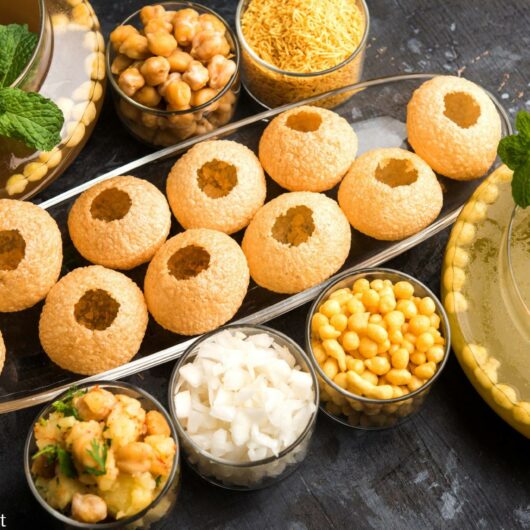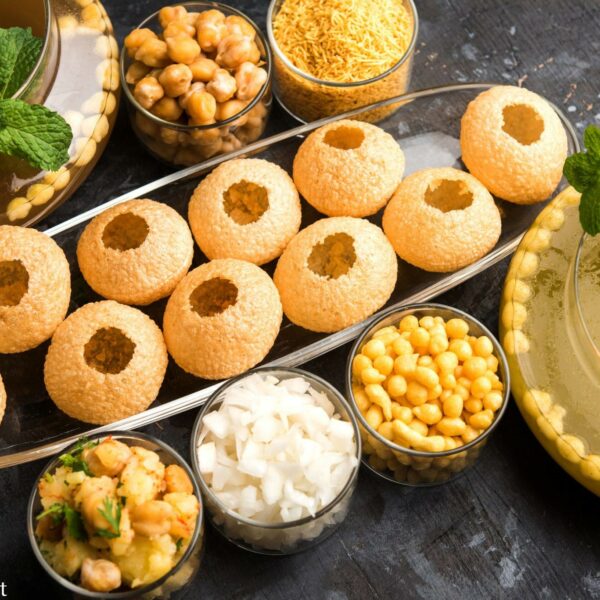 Pani Puri is the best Indian street food you could ask for. The End!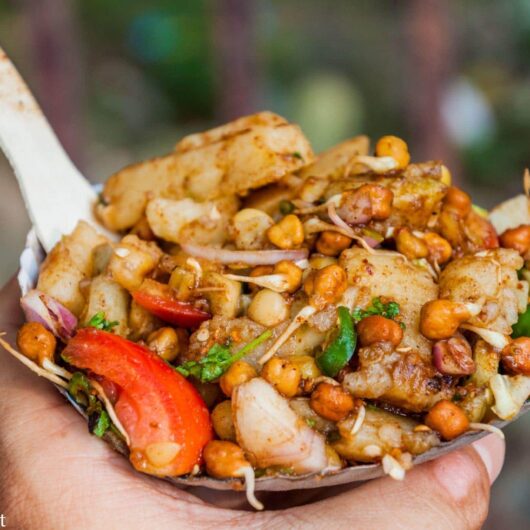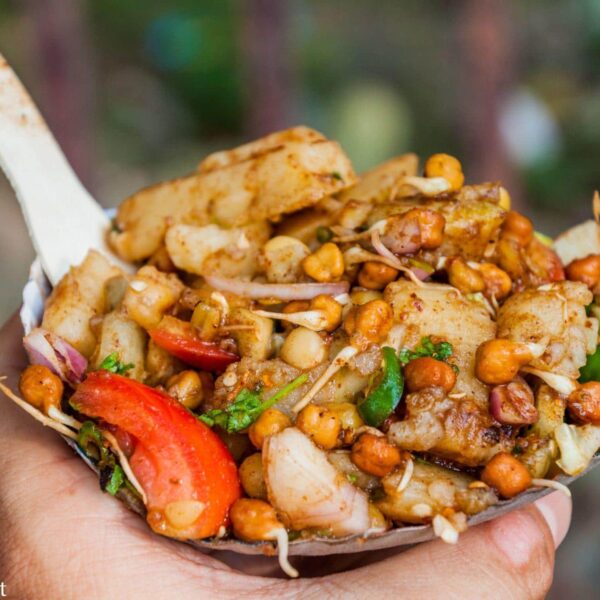 Potatoes, spices, and chutneys, together in one delicious snack. Chaat really does make the world go round.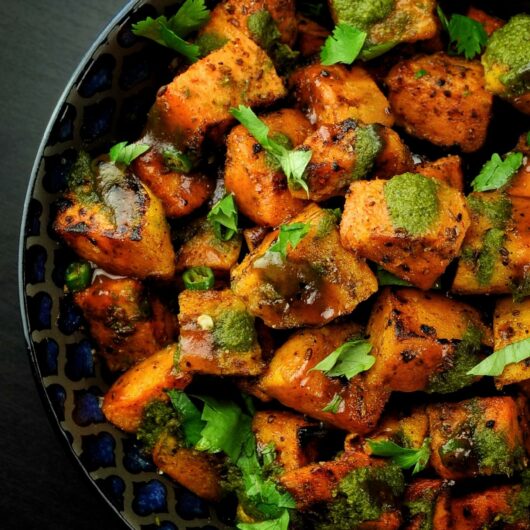 Sweet potatoes, spices, and chutneys, together in one delicious sweet and savory snack.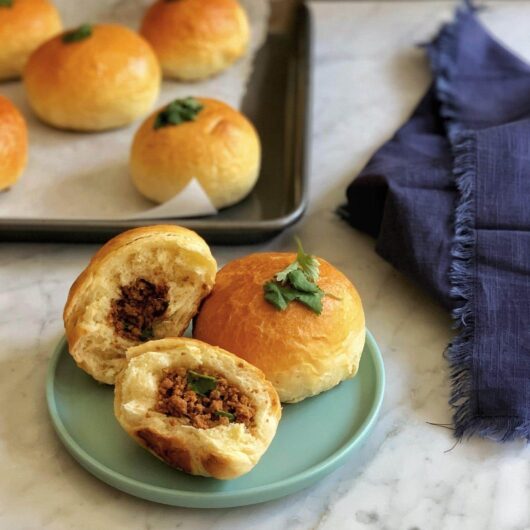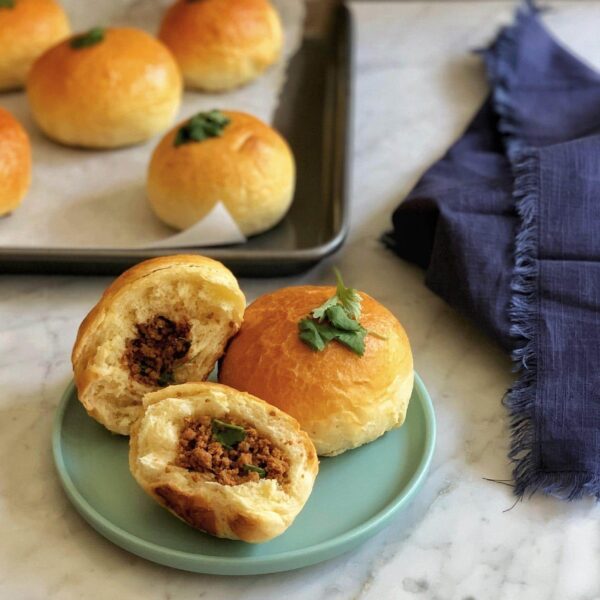 Savory keema in a light fluffy bun. What could be better?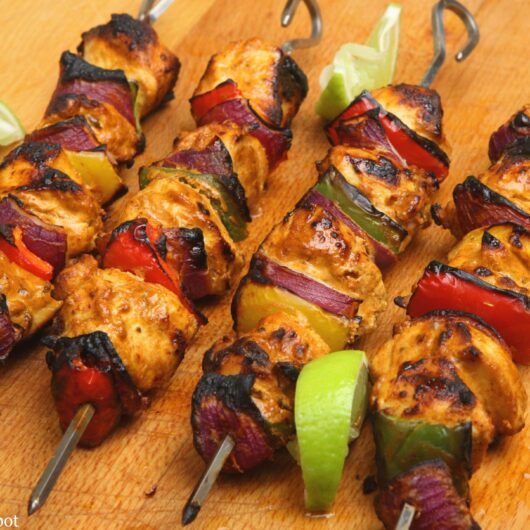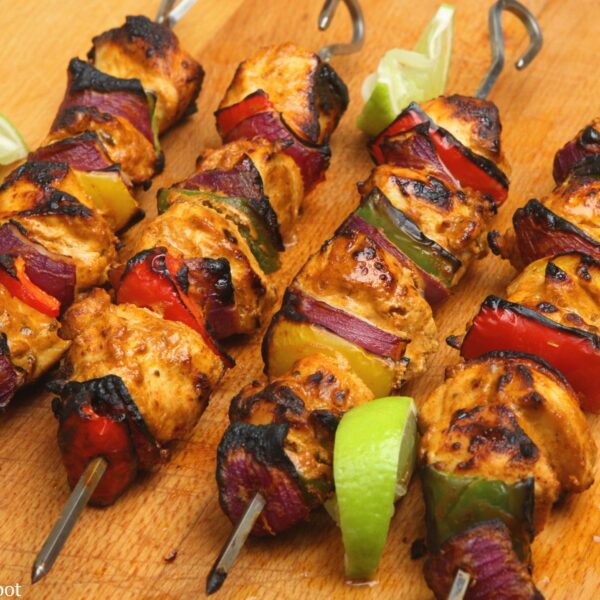 Savory grilled chicken kebabs. Perfect as an appetizer, side, or main. It's grilled fabulousness.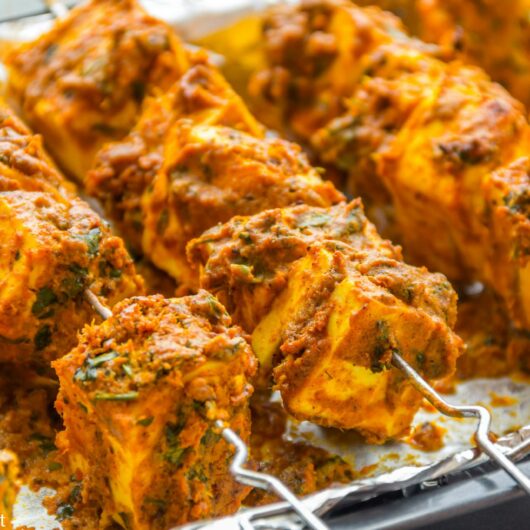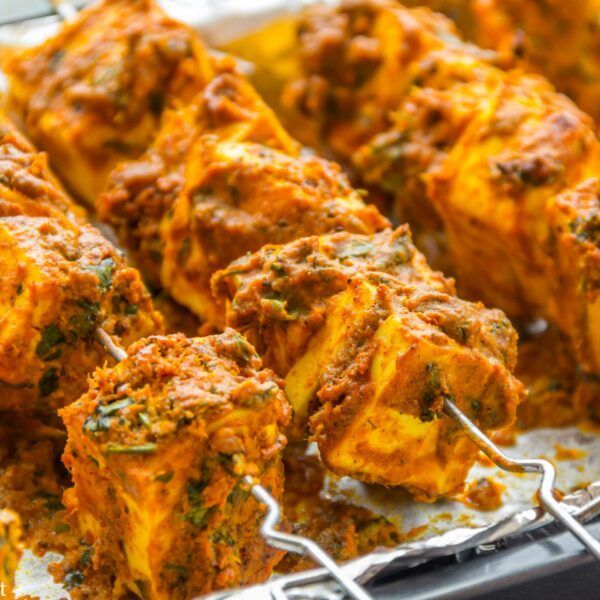 Fresh paneer marinated and grilled. The goodness of paneer and tikka marinade in one perfect veg option.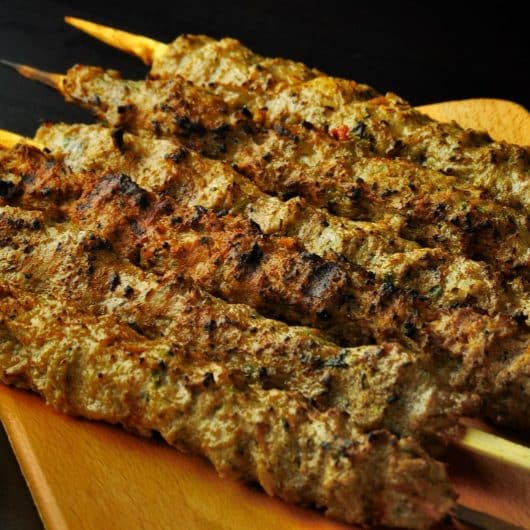 Savory lamb kebabs. Seekh kebabs are spicy, herby, grilled, and fabulous. You'll never be the same after a good seekh kebab!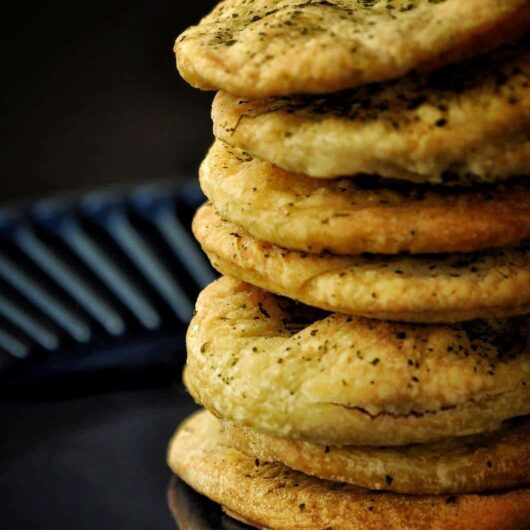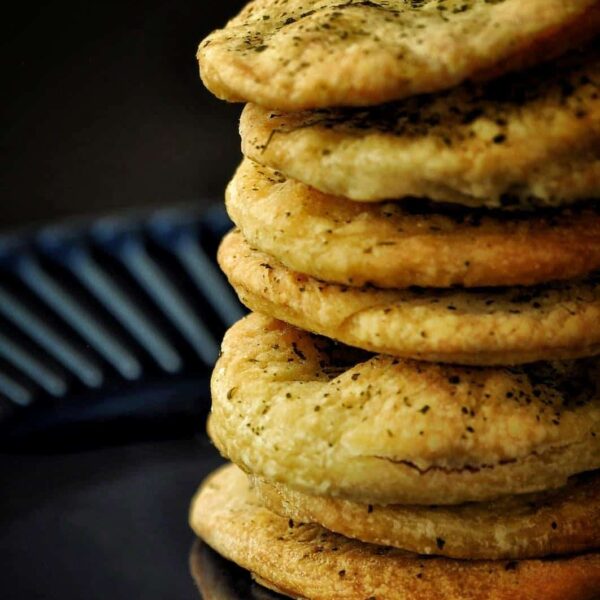 Savory fried methi mathi. Perfect as a crisp to serve with tea or even a nibble with cocktails.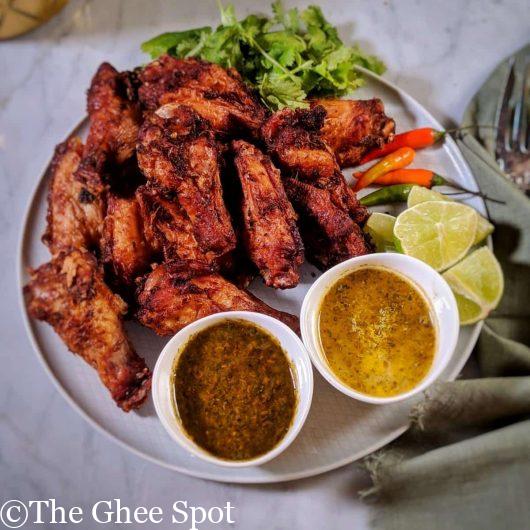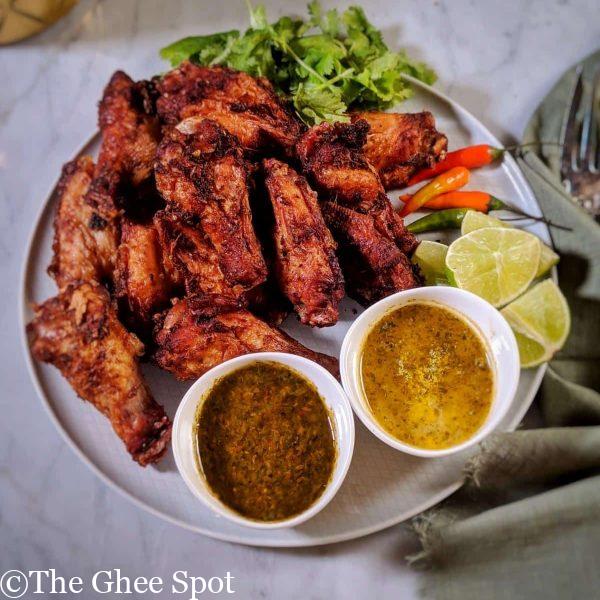 Fried chicken wings with the goodness of traditional Punjabi spices. It's the perfect pre dinner snack for your Diwali spread.