With winter at our door it's time to start dressing a bit warmer and planning heartier meals to remind us of summer days past. Winter is a wonderful time, with warm sun, a chill in the air, the leaves have all fallen away, and the holidays just around the corner. It's also the best time to pull out your favorite winter recipes, and get cooking. We decided the best way to do that was to list our top 6 authentic vegetarian Punjabi recipes for winter.
I love food regardless of the season, but winter sabjis (vegetables) may be my favorite. They're fast, simple, hearty, and so tasty. All you need is a fresh roti, daal, sabji, raita, and salad – and viola a fabulous Punjabi dinner is ready to go! I hate using terms like authentic because to me a dish should either be fusion or authentic. But as we all know, with most cuisines, there's a heavy bastardization of all good dishes, leading to every recipe being "omg the bestest ever….", when in actuality it's boiled chicken in a tomato sugar sauce being called chicken tikka masala. Hence the need to say authentic vegetarian Punjabi recipes for winter. It really never stops irking me how many recipes claim to be Punjabi.
All of that aside, winter in Punjab is a wonderful time that is full of amazing seasonal treats. The humidity makes it feel as though it's freezing, which means a hot toddy or 10, lots of amazing food, bon fires, and festivals.
Inevitably, we all have ideas of what makes winter perfect. For me, it was waking up on a frigid morning and having a fresh out of the fryer bread pakora and a boiling hot cup of masala chai while sitting near a window and watching the morning fog roll through the fields. Then puttering into town for an afternoon of galavanting. Smelling the local sweet shop whipping up fresh batches of hot milk badam and dhoda. Going into a shop or two to see what they had in for Diwali, Lorhi, or even Christmas. Followed by stopping into your favorite road side stand for a steaming hot bowl of kharode, maybe a parantha, and definiely some dhoda for dessert. Then came the food coma, which means wrapping up tightly in a shawl and heading home for a warm blanket and an evening bonfire and whisky. It was a hard life, but someone had to do it.
Living in the States means having none of those traditions, which is always a bit sad. But it just means I have to re-create traditions and authentic Punjabi recipes here. With the re-creation comes ensuring that I make my favorite winter meals. You'll note that a lot of Indian food happens to be vegetarian. It's just the nature of the beast. We have lots of fabulous grains and fresh vegetables in the region. That said, Punjabi cuisine tends to be one of the more meat heavy cuisines in the country. Being an agricultural state means having greater access and ability to produce food and livestock. One thing that I love about Punjabi food is the preparation and spices in the dishes. I'm by all means a carnivore. I like meat. I eat it daily. And being a vegetarian doesn't work for me. However,  I can eat vegetarian Punjabi food daily. The dishes are hearty, satiating, and just feel meaty. Whether I'm making shalgam, bharta, or chole, I never feel like I'm missing out on meat. Which really says a lot in my book, because I often find a lot of vegetarian food to be startchy, unfullfilling, and blah. I can assure you no meat eater will say that after eating legit Punjabi food.
As I always say, source locally, eat fresh, and eat lots. Look for Punajbi recipes and Indian recipes that aren't selling you quick fixes or pure hacks on how to cook Thanksgiving turkey in 30 minutes. But rather, look for authentic Punjabi recipes and authentic Indian recipes with helpful hints or are honest and tell you, "This will take a while, but it's worth it."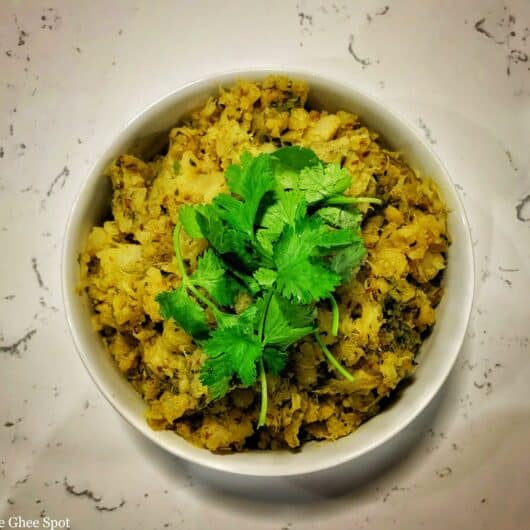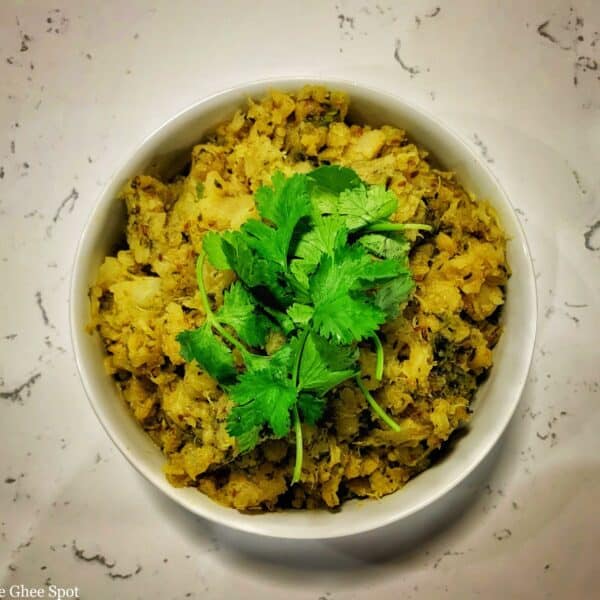 Turnips are a flavorful alternative to potatoes. This dish is warm, with a natural sweetness, and incredibly flavorful with the added cilantro.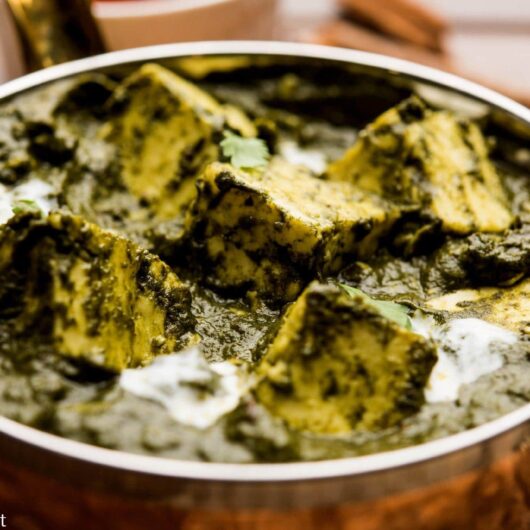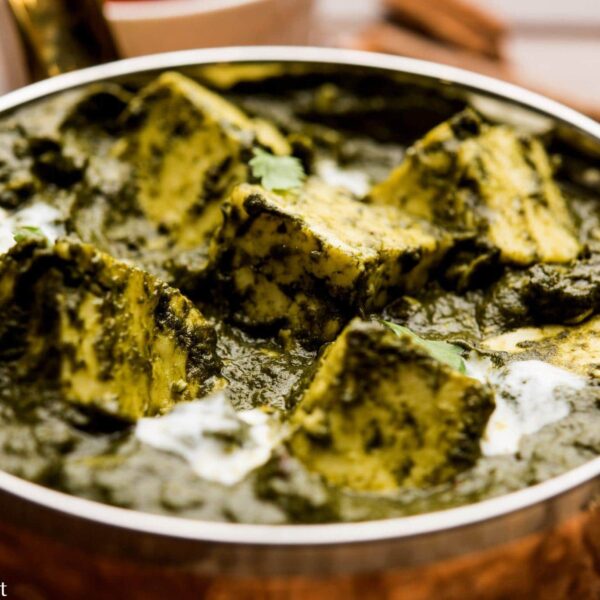 Spinach and cheese were meant to be together. This dish is rich, creamy, and hearty.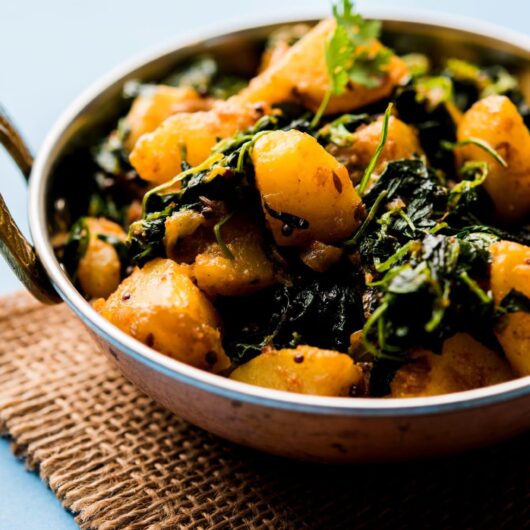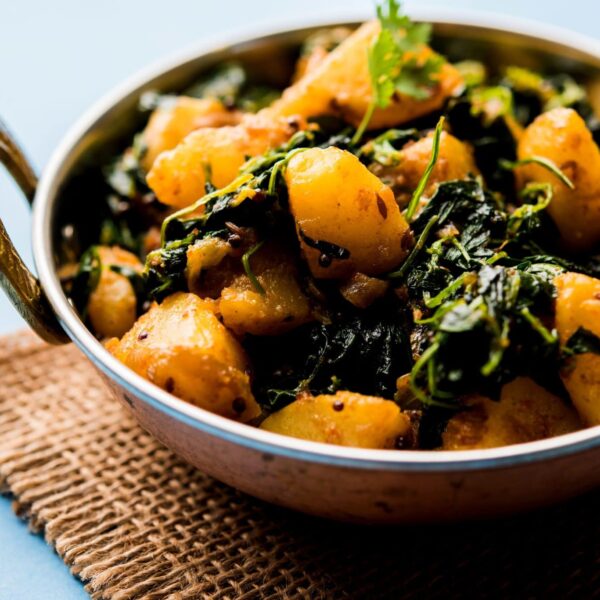 Fast, easy, and incredibly flavorful. The potatoes cut the sharpness of fenugreek beautifully.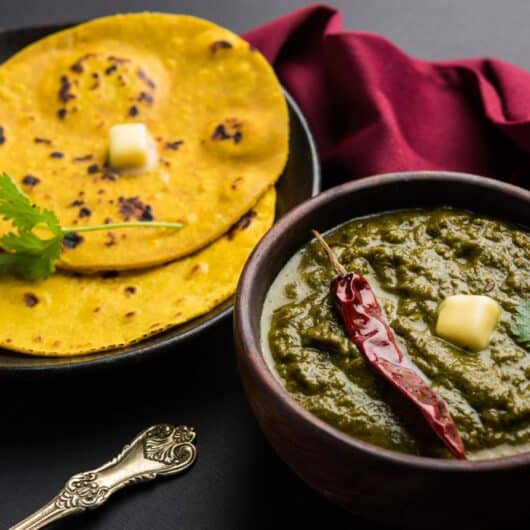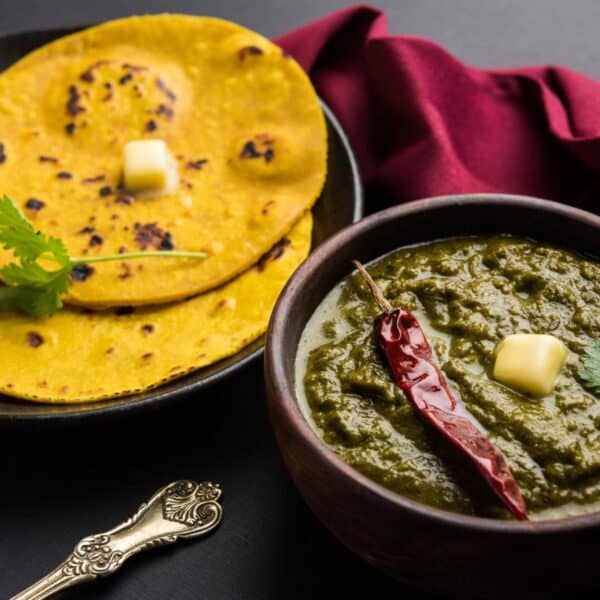 Mustard greens and spinach come together in a rich and creamy puree. This dish will warm you up and keep you going.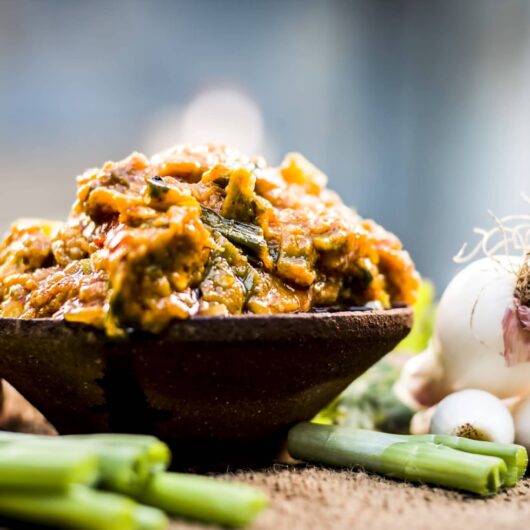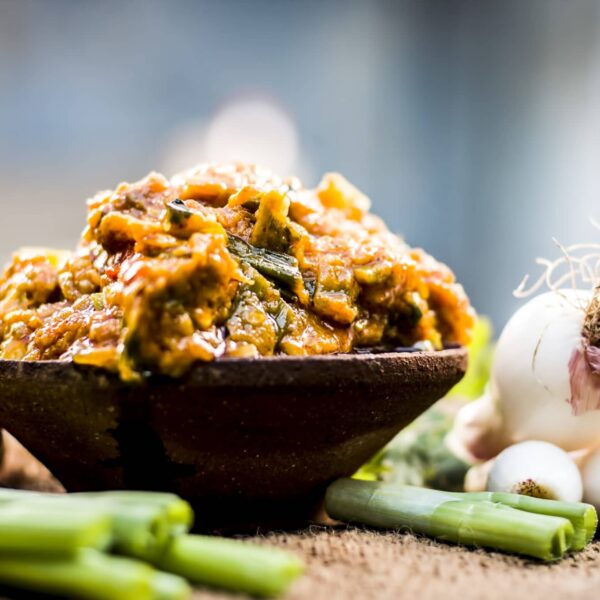 Smoky, rich in flavor, and a "meaty" vegetarian dish. It's India's answer to baba ganoush.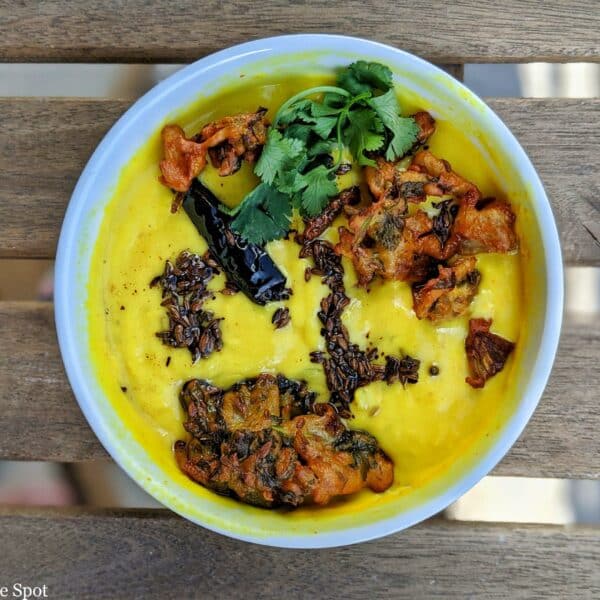 Delicious in a bowl. Kadhi is savory, hearty, and pleases the best of skeptics
Need a bonus recipe or two?